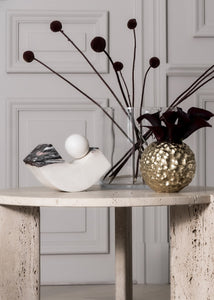 Vase | Opaque | Brass | Small
ABOUT US
Stockholm was founded in 2011 in the capital of Sweden,
bringing you high quality accessories for high-end fashion wear. 
We love the simple way of life and if you look closely 
you can feel the soft mix between the Swedish way of living
and appreciation for fashion and design.
We know that to be unique we must always be different
and create our own world of products.
SHOP WITH INSTAGRAM
All the latest essentials you want to double tap on Insta, at your fingertips.